The best ticketing bot!
A thought out solution for managing support tickets in your server.
...or scroll down to learn more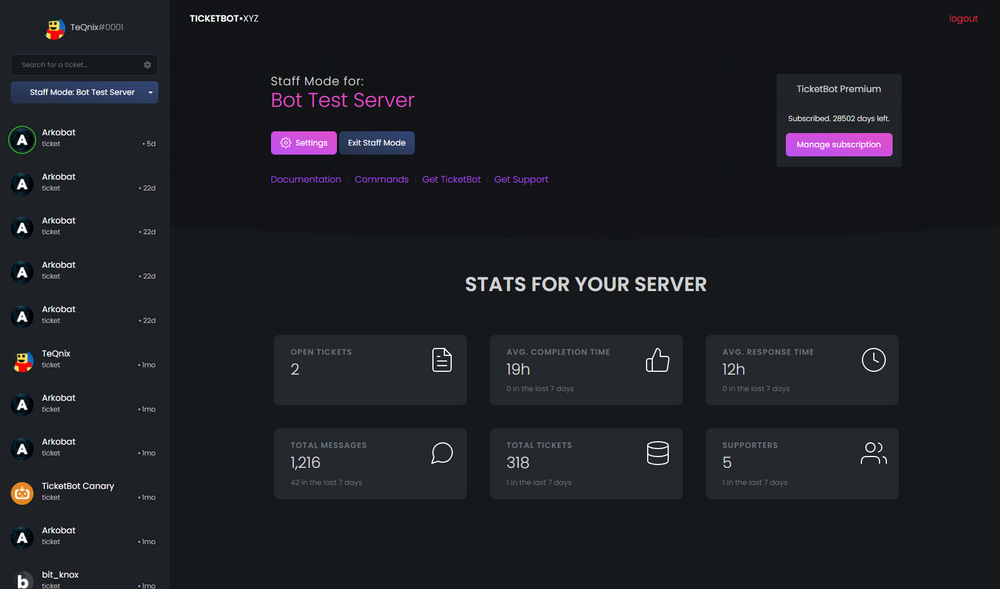 Trust the numbers
TicketBot is widely used and trusted by many users.
Customise all you want
You can play with a lot of features and settings. Customise TicketBot to fit your exact needs.
Advanced admin dashboard
TicketBot features an advanced admin dashboard, where you can customize the bot to fit your exact needs. It is an intuitive and manageable system, with the opportunity to create custom permissions, custom messages etc.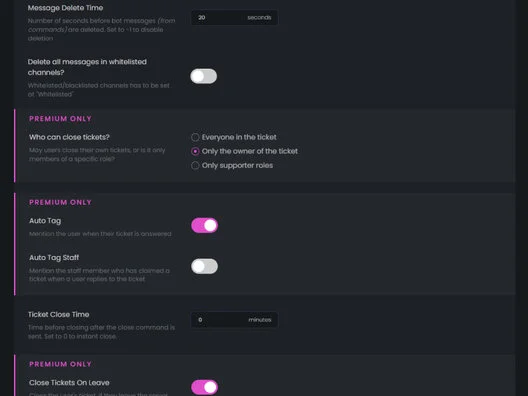 Automatic transcripts
Whenever a ticket is closed, both the ticket creator and the server staff members can log on to the web panel and find their ticket transcripts. It is also possible to see edited and deleted messages.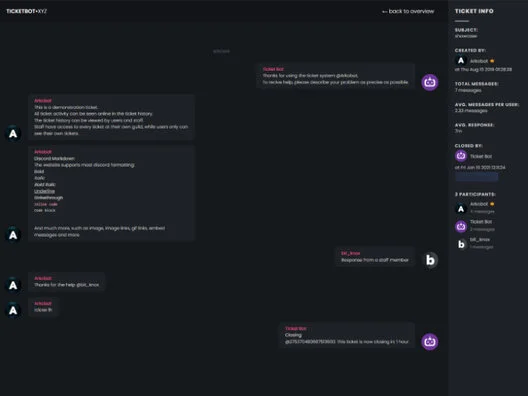 Multiple languages
TicketBot offers a wide variety of bot languages, so you can offer support in any language you wish - the majority of which are manually translated by helpful volunteers.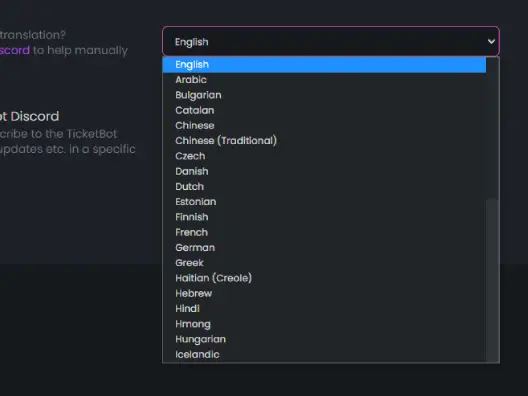 Ready to give TicketBot a chance?